Spoiler warning!
This article contains MovieLover9000 who will spoil you, so be careful!
Christmas Eve
is the 30th overall episode of
Kipper the Dog
. In this episode, Kipper gives his friends presents and picks out the perfect Christmas tree.
Watch Episode
Edit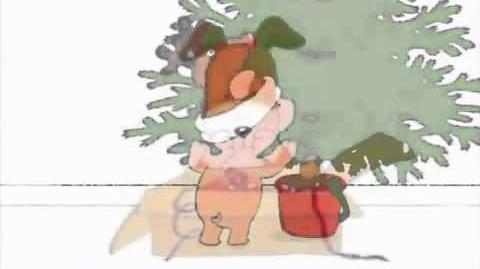 Mouse Maybe Kipper Is Lost
Pig How Can She Lost With Tiger
Carolers Sings Deck The Halls
Kipper Have I Would Like Some More Sure?
Tiger I Didn 't Know Any Toys You Get
Kipper Of Couse Tiger You Though I Thought There Toys Or Trout

1 Kipper Theme
2 Deck The Halls
3 Jingle Bells
4 Kipper Credits
Ad blocker interference detected!
Wikia is a free-to-use site that makes money from advertising. We have a modified experience for viewers using ad blockers

Wikia is not accessible if you've made further modifications. Remove the custom ad blocker rule(s) and the page will load as expected.