Spoiler warning!
This article contains MovieLover9000 who will spoil you, so be careful!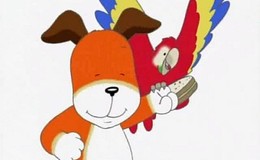 Kipper and Jake meets a parrot named Henry belonging to Pig's auntie.
This was released on Kipper's Cuddy Critters in 2002.
This is the only time where Pig's Auntie is mentioned, but she never appeared.
Laughing
Hello
Echo Hello
Hello Hello
Cock A Doodle Doo!
Echo Cock a Doodle Doo! Doo Doo Doo
Laughing
Running Gags
Edit
Pig yelling "Henry!" throughout the episode.