Spoiler warning!
This article contains MovieLover9000 who will spoil you, so be careful!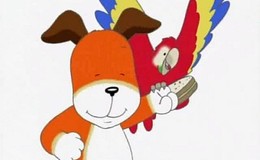 Kipper and Jake meet a parrot named Henry belonging to Pig's auntie.
This was released on Kipper's Cuddy Critters in 2002.
Laughing
Hello
Echo Hello
Hello Hello
Cock A Doodle Doo!
Echo Cock a Doodle Doo! Doo Doo Doo
Laughing
Running Gags
Edit
Pig yelling "Henry!" throughout the episode.
Ad blocker interference detected!
Wikia is a free-to-use site that makes money from advertising. We have a modified experience for viewers using ad blockers

Wikia is not accessible if you've made further modifications. Remove the custom ad blocker rule(s) and the page will load as expected.